The internet is full of interesting people, some of them having much more influence than others. Some people are so influential that a small bat of their wings can make a tornado on the opposite side of the world. These people are definitely all different in what they do and who they are, so here is a list of the internet's most influential people in 2018.

President Donald Trump
There is nobody like Donald Trump, as far as the presidents go, who can handle Twitter as well as he can do. One of his tweets makes thousands, nay, millions of people go wild and type stuff in response. He goes by the handle @realDonaldTrump and is no stranger to personal insults and attacks on people all over the world, from congresspersons to other presidents. November of 2018 was particularly interesting as apparently a Twitter employee banned access to Trump's account for 11 minutes. This was, of course, later on classified as a mistake, but whose mistake, it wasn't specified.

Rihanna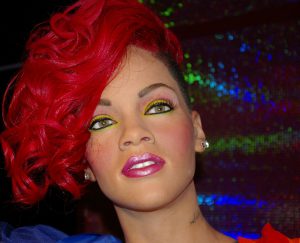 Rihanna is one of those stars who has such a following that when her Instagram posts go live, millions flock together to see what she has to show or tell. The way she influenced the world in 2018 was through two specific posts, one of them which set a company's value down a mere 800 million dollars, and for a good reason, too. Her image was used in a commercial, wrongfully and without consent. She was quick to retaliate on Instagram and Snapchat lost a lot of money due to a very bad move.
Another way in which she influenced the internet was through a photo of herself with visible hair on her legs. This basically started a no-shave movement for many ladies for the summer of 2018.

Kanye West
His Twitter account is quite the gold mine for memers, and very offensive to others. His comments about slavery being a choice above everything else and accusing of president Bush, siding with president Trump, made a lot of people angry and a lot more laugh.
Even though some people called for his account to be cancelled and a lot more, he is still active online, posting unfiltered comments, direct and sometimes even a bit crazy. His account has around 24 million followers and they are probably not going anywhere.

BTS
The Korean pop band is seven members strong and very popular online. Their own name is loosely translated to English as Beyond the Scene and they have such a passionate fan base which dubbed themselves the ARMY. 2018 saw them with many hits, their album Love Yourself: Tear, started off at the top of the billboards. Their video on YouTube, Fake Love, almost surpassed the most viewed videos on YouTube, from Psy and Taylor Swift, in just a day.

Jake and Logan Paul
Logan Paul is a name often heard in online world, due to many reasons. 2018 saw him being dropped from YouTube as an ad partner due to filming himself in Japan, next to a corpse, allegedly. The people do not mind, at all, as the brothers have more than 33 million subscribers and over 20 million followers on other social media sites, like Instagram and Facebook.

These are the internet's most influential people of 2018, for better or worse.