Programming is an ever-changing field that is constantly improving. Many programming languages have been developed, some of which have faded away as they have been replaced by better ones. Having this in mind, we can expect that there will be more changes regarding programming languages in the future, too.

However, in order to predict the possible changes in this field, we need to take a few important factors into consideration: simplicity, or how easy it is to learn the language; flexibility, or how easy it is for programmers to switch to the language from those they have been using by then; popularity, or how many programmers use the language; power, or what its advantages and disadvantages are compared to other programming languages.

Most popular programming languages at the moment

Although there are about 250 programming languages used around the world at the moment, the most popular programming languages in 2018 were JavaScript, Java, Python, and C++. We can expect that these programming languages will continue to be widely used in the next few years so it is worthwhile to compare them.

JavaScript

Over 80% of developers and 95% of all websites use JavaScript for any dynamic logic on their pages. This dynamic and high-level programming language will definitely have a bright future, even though its popularity slightly decreased in the period from 2017 to 2018 from 40,000 job postings to just over 38,000.

Java

If you ask a programmer to tell you the first programming language off the top of their head, they will most likely say Java. This programming language is 20 years old and it is still among the most popular and widely used programming languages. Java had over 62,000 job postings last year, even though it had slightly decreased in popularity since 2017.

Python

This is a programming language that is largely used for scientific computing, data mining and machine learning. It is a general-purpose programming language and it can also be used for web development and as a support language for software developers. It increased in popularity in the period from 2017 to 2018 from 41,000 to 46,000 job postings and it is believed that it will keep growing due to its practicality.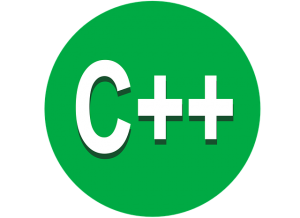 C++

This programming language is widely used in system and application software, game development, client-server applications, embedded firmware, and drivers. It slightly decreased in popularity from 2017 to 2018 due to its complexity. Many programmers think that it is difficult to learn, but it still holds its place as one of the best programming languages.

Technology has been developing so fast that we can only try to make educated guesses regarding the future of programming languages.